Trophies are one of the best forms of reward to appreciate someone's skill, hard work, and accomplishment. Whether to be awarded at a sports event, company rewards, academic achievement, corporate gift, or competition prize, know the important things to consider before buying a custom trophy here.  
1. Know the Types of Custom Trophy
First of all, you should know the custom trophy type needed for the event. There are many types of trophy types such as awards, medals, or plaques. Each type has a different purpose, design, and essence. 
For instance, most sports events give away medal trophies for the winner, while most companies use plaques for their awards. Here are more detailed explanation about the custom trophy types and its purposes: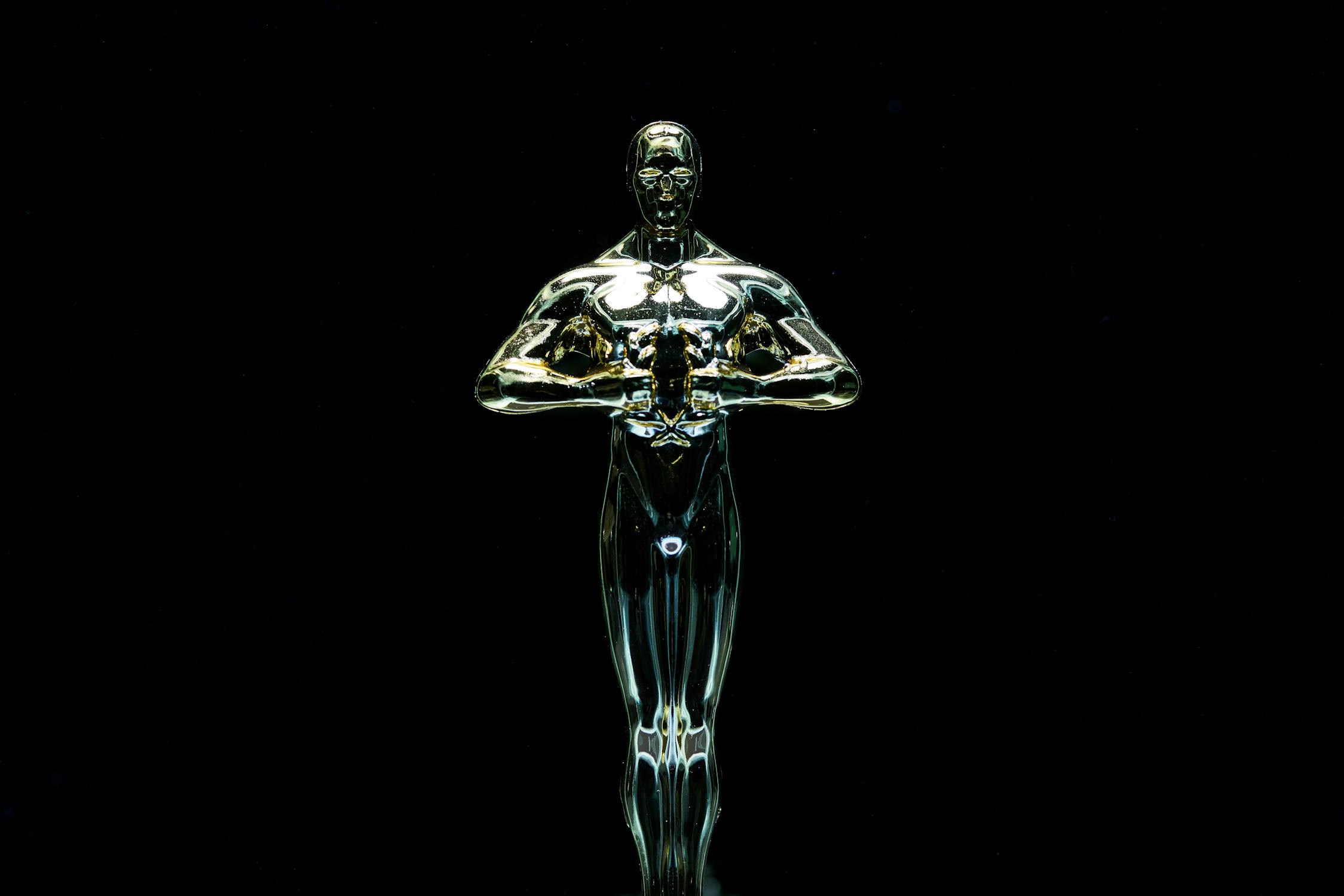 Great awards for great achievement. For example, if you held a big prestigious event such as a music award, fashion show award, or any other impressive achievements, gold or crystal made awards will be the best choice. It represents luxury, supreme honor, and great respect for the recipient.
Yet if you held a small-scale competition in your area, you could reward the winner with a smaller type of awards but still represents the best honor for the winner. 
You can customize the trophy based on the needs and the scale of the event. Bronze awards for the second winner, single pillar trophy mostly for school competition champion, four pillars trophy to give a majestic and sturdy impression, and classic model trophy is suitable as a general award.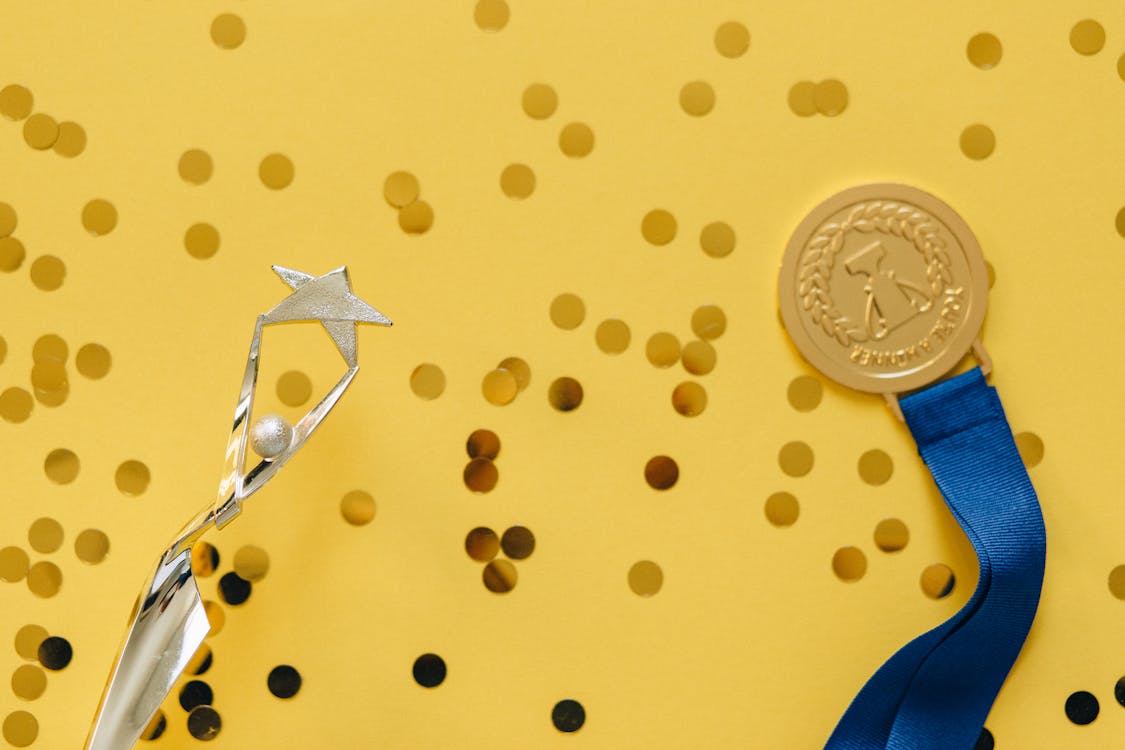 Medal is a type of award shaped in small, thin, portable disc, and with a small artistic decoration made of metal, silver, platinum, or gold. Mostly, medals are given to the winners at sport events, but there are also academic medals, scholastic medals, military medals, and general medals that are suitable for any achievement and rewards. 
The medal is given to a recipient as a symbol of recognition of excellence in a specific field. You can also custom the medals with special decorations.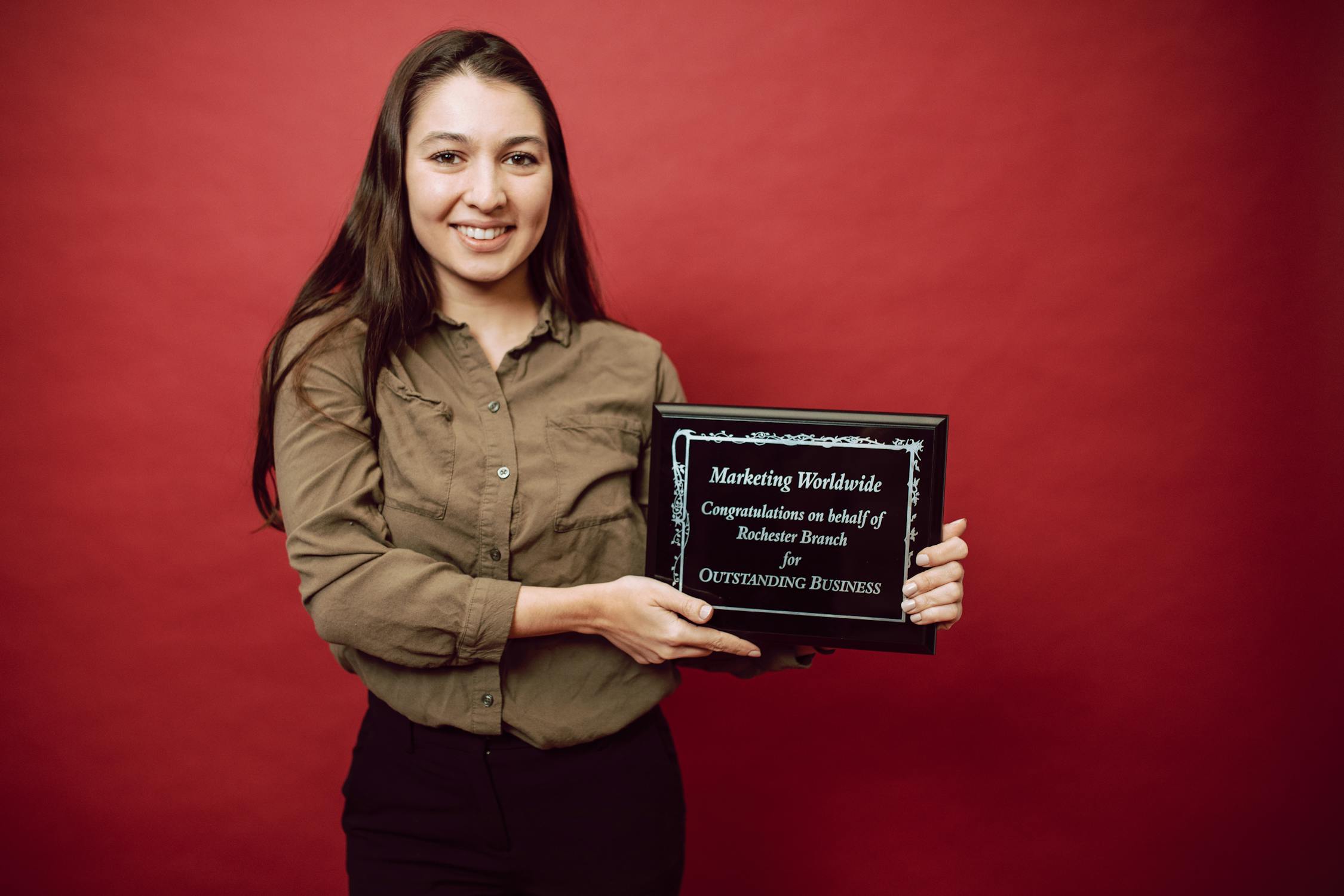 Award plaques are another best type of trophy to give to someone for their best and outstanding achievement. In the award plaques, it has engraving of their name, title, logo, and other information of their award. It can be made of metal, acrylic, marble, wood, glass, ceramics, and more. 
Award plaques are suitable for a company's awards or corporate gift, for instance, saying thank you to the best employees, co-workers, supervisors, or recognition for the best team, and so on. Yes, award plaques are so easy and artistic to display. You can hang it on the wall of fame in the room or place it on the table.
2. Quality of Custom Trophies
Of course you have to buy a high-quality trophy. You don't want to award someone a trophy that cracks or breaks easily, because a trophy is the highest award that a person deserves as a sign of their success. 
Choose the best material, generally made of gold, silver, or bronze. There are also prestige trophies made of marble, wood, platinum, diamond, and even gems for a classy and fancy award.
Trophies made of glass, crystal, acrylics, and resin combined with 3D printing also have the best quality, yet it's more affordable, and looks artistic at some point. There you go, the recipient will be so honored to receive the trophies, displaying it at their room to remind them about how great and blessed they are.
3. What should I engrave on a trophy?
Trophy engraving is the next thing you should consider before buying a customized trophy. Find the trophy shop that gives you the best engraving service and all high quality. Mostly they use laser engraving, but 3D engraving is also outstanding. 
The most important thing is that you should engrave the recipient name, team, or brand correctly, their achievement, the appreciator, the logos, the award year, all all the information about the award is written in readable font, clear, and beautiful. 
Customize trophy with stunning engraving represents the recipient's best accomplishment. That's also the greatest way to say congratulations and thank you for the best thing they did until they deserve that award.
Also Read: Promotional Gift 2021 Ideas to Increase Brand Awareness
4. How long does it take to get a trophy engraved?
You don't want to wait for your customized trophy to be done too long, but you can't hurry the process otherwise you will get a bad engraving result. 
The engraving trophy process can be done in just a minute, but it can also take a few days to create depending on the trophy designs, materials, difficulties, and engraver tools used. 
Here's some things to understand to know how long it's gonna take to get a trophy engraved: 
Make sure that the design it's fixed. The trophy must be a permanent thing for the recipient, they will keep the trophy forever so you need to make zero mistake for the design, including the colors, the fonts, the detailed award information, the script, the size, the effects, and all. You need to proofread it and double check. 
When the design is all ready, confirmed, and wrapped up, the engraving and crafting process can be easier and faster. You can request them to finish it sooner, mostly it takes a few hours only if you order them in bulk.
5. How much does it cost to get a trophy engraved?
The next things to consider before buying custom trophy is about the budget. Make sure your request is within your budget. 
The price of customized trophies vary, depending on the materials and the engraving difficulty. The material from gem, diamond, gold, solid wood, and real crystal award trophy are more expensive than sterling silver, plastics, or glass, but those are worthy. 
If you want a more affordable custom trophies, there are options such as a trophy made of pressed wood, acrylic, or resin but give it a classy touch that resembles gold, silver color, or some sparkling visual in the design. So, you will get an affordable custom trophy but it is good quality, and also it looks expensive.
Also Read: Custom Stationery Recommendations for a More Personal Workspace
Where can I buy custom trophies?
With the power of the internet and the development of the digital marketing world, you can easily find and buy anything, including buying crystal award trophies or customizing gold medals at trusted e-commerce sites or online trophy shops. It is as easy as snapping a finger.
Here are few tips for finding the best trophy engraving near me: 
1. Reputation of the trophy shop
At an offline or online shop, you should only buy products from a trusted place. Find a reliable custom trophies manufacturer, the one that has good reviews and rating from customers, so you don't need to worry about the product quality.  
It's also important to buy custom trophies only from online trophy shops that have good social media networking sites and positive customer testimonies. If you order trophies, plaques, or corporate gifts from a trusted leading brand that everyone knows about, the award recipients will feel better and prouder when receiving the award. 
2. The variety trophy
It would be better if the custom trophy shop had more variety, unique trophy designs, layout, material, and engraving. If they have more designs, you have more options to express your honor to the recipient at the trophy. 
Design prototypes are also important so you'll have a physical image of ​​what your customized trophy will look like.
3. The engraving service they provide
Buy the custom trophies at the shop that has good engraving service and quality. If the design is easy and you buy in bulk, mostly they will give you free engraving service or price in a more affordable packet. 
4. The product warranty
Find the best trophy engraving near me that also gives product warranty. The guarantee for the quality, that you can claim for product damages, for replacement if the trophy design doesn't match your order, or for return without adding more obligation. 
5. The delivery service
When buying online, make sure the online shop provides the customer with nice packaging to prevent product damage, option for fast and on-time delivery, safe delivery, and of course in effective cost.
Most manufacturers also give you free delivery and shipping if you order their products in bulk. So, it's better to ask the trophy shop about what delivery service they provide and how much it's gonna cost.
Well,  that's all the important things to consider before buying custom trophy. You should confirm what trophy design and type you want, the custom engraving, the product material, and make sure all the orders meet your budget. 
Remember that trophies are the highest way to appreciate someone's hard work, so you should make it perfect and beautiful. Here you can make the best corporate gift by sending a custom trophy to appreciate someone for their accomplishment. Get the customized trophies, medals, ribbons, cups, shields, plaques, and awards at a trusted shop with high quality products.